WOODS ELECTRIC & CONSULTING, LLC


WOODS ELECTRIC & CONSULTING. LLC RE-MANUFACTURING & NEW MOTORS

Please contact us with your specific requests, and we will prepare a free estimate.

Or for more information, call us at:  205-680-4285

Or send inquiries to:

   6854 OLD SPRINGVILLE ROAD

   PINSON, AL 35126

   WEC@ATT.NET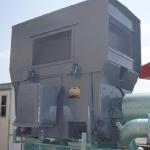 W.E.C. can provide re-manufactured motors at a fraction of the cost of new while still providing excellent quality products.  From start to finish we tailor our motors to your needs.

    *Faster lead time than new motors

    *Ability to electrically and/or mechanically modify a motor to fit any               special application needs.

    * Motors are rebuilt to EASA standards

    *Testing:  photos and test report packets are provided

    *Warranty:  All motors come with a warranty because we stand behind        our quality products

​ELECTRIC MOTORS

Low, Medium and High Voltage

AC Induction Direct Current Coal Pulverizer